ATTENTION
Patio Space is closed due to renovations and code upgrades. Due to this, we are not currently hosting events of ANY KIND. Note: We currently do not offer seating. Expected compl date - FALL 2019
Opened July 12th, 2012, Holy Grounds Coffee and Tea is a neighborhood coffee shop and sanctuary for creativity, productivity and relaxation. Holy Grounds offers coffee, tea, pastries, salads and sandwiches, featuring a beautiful outdoor patio that balances a southwestern motif and the mantra, "Recycle, Reuse and Repurpose" to create a look unique to our owner and his vision. Our patio includes a gorgeous handmade fountain in the lower patio and a beautiful stage with a stained glass backdrop in the upper patio where we regularly host community events, open mics, live music and comedy shows.
Indoor/Outdoor Seating, Party/Event/Training Rentals, Community Events, Support for Apple Pay and Delivery via Door Dash.
At Holy Grounds, we operate under three core values:
Nourishment. Community. Culture.
It is important to us that all our activities, services and goods satisfy one or more of these values.
Holy Grounds buys, promotes and sells goods from local artisans of business. By supporting locally, we reduce our carbon footprint and create more economic growth and financial opportunities within our community.
To this extent, we support:
Homeboy Bakery - Coffee Cake and Breads
Homeboy's food products are baked or prepared fresh daily by trainees at Homeboy Industries using only the best ingredients. Recipes are developed by our 7th generation Master Baker celebrating 48 years in the baking industry. We ship from our own facility in Los Angeles and guarantee delivery nationwide. These are the best, freshly baked foods AND its for a great cause! 100% of proceeds benefit Homeboy Industries: the world's largest and most successful gang-intervention, reentry, and rehab program.
Gaviña & Sons - Coffee
Roasted in Los Angeles. The Gaviña family's coffee story began in 1870 in the mountains of Southern Cuba. After their family's arrival in Los Angeles in 1963, they carried on a tradition of passion for producing gourmet coffee by founding F. Gaviña & Sons, Inc. in 1967. While their focus has shifted over the years from cultivation to coffee roasting and wholesale distribution, the end goal has remained the same: creating fine coffee—and doing it the right way from bean to cup.
El Aguila - Guava/Cajeta Cheesecakes
El Aguila is a full service Mexican Bakery located in El Sereno and service all of Los Angeles and surrounding areas.
Create Your Own Health - Teas
Based in Highland Park. They specialize in tea blends that are all designed to help you heal, feel better, and create a happier/healthier life. Each blend is carefully crafted to give you healing results and boost your general health with an average of seven different ingredients all blended together and sold by the ounce.
Phone
[323] 222-8884
Location
5371 Alhambra Ave.
Los Angeles, CA 90032
[El Sereno]
Hours
M-F 6:30a-4p
Weekends 8a-3p

THE STAGE
open mics, live music, comedy shows, poetry slams and more!
THURSDAY NIGHT COMEDY provided by Sleeping with Comedy:
Running for over two years, Sleeping With Comedy is one of strongest partners. Their dedication to putting on a great show week after week is something you have to see to believe. Below is a list of their current shows here at Holy Grounds Coffee and Tea.
The GentriFUNcation Open Mic. Weekly. Mixed Mic - music, poetry, stand up, spoken word, etc. First come. First served. Sign Ups at 5pm. Open Mic at 6pm. 1 item minimum purchase.
1st & 3rd Thursday at 8pm - Sleeping with Mark and Friends
Stand up comedy show featuring comedians from The Improv, The Laugh Factory, Comedy Central, HBO, Hulu, Netflix, and more! Hosted by Mark Alexzandr
2nd Thursday at 8pm - #ThrowbackThursday
Storytelling show featuring community members, comedians and storytellers telling true stories based on the month's theme. Hosted by Nthenya Ndunda and Kevin Chu
4th Thursday at 8pm - SINprov.
Improv. Sketch. Stand Up. Comedy variety show hosted by Camirin Farmer and Jennifer Tate
**Shows are hosted in the upper patio. Seats are limited and are available on a first come, first served basis. Reserve a seat for FREE by clicking on the link below:
https://www.eventbrite.com/o/sleeping-with-comedy-11685413288
All Shows are a suggested $5 Donation. But None Will Be Turned Away.
LIVE MUSIC AT HOLY GROUNDS
We host live music of original works between 6:30pm and 8:30pm throughout the week. We like to book 2-3 acoustic musicians per evening with each set roughly 30 minutes long. We welcome acoustic guitarists, singers, harpists, flute, and more! Our stage and atmosphere is perfect for a variety of musicians, poets, spoken word artists.
You may contact Mark via email markholygrounds@gmail.com to book a spot on a future date. **Please include links to your music and/or social media as we do promote musicians on our platforms**
What equipment do you offer for performances?
Our Music nights have an unplugged, "open mic" vibe. The idea is to have a tranquil ambience with easy listening melodies, while enjoying the patio with friends and family.
Can we bring our own equipment?
Although we are trying to fit an "unplug" vibe, we welcome you to bring your own equipment (P.A./chords/mics/etc) to our outlet by the stage. Holy Grounds is not liable for any damages that may occur during your event.
What are the set times for performing?
We showcase three acoustic musicians from:
First band: 6:30-7:00
Second band: 7:00-7:30
Third band: 7:30-8:00
We ask you to come 15 mins prior for set up
Can we sell our merchandise?
Of course! If you bring CD's, shirts, etc. you can leave them displayed on our tables in front of the stage to sell. We also encourage you to bring a tip jar!
How big is your stage?
We offer a fairly small two tier stage; Approximately 7.5 x 8.5 square feet. If you are interested in playing outside by our entrance doors with a tip jar out, your more than welcome to go that route as well.
Do musicians get compensation for performances?
Because our music nights are free to the public, we do not pay for bands to perform at our venue. We open our patio and stage to musicians and give them a chance to get exposure in our side of town in a supportive community. We encourage you to invite your friends, family, and followers for a great turn out. Remember, this is your time to shine!
**FOR SPECIAL MUSIC EVENTS: Please email Mark at markholygrounds@gmail.com to inquire**
PRESENTATIONS:
1. What type of presentations can we use your space for?
A presentation can include:
Teacher Trainings
Professional In-services
Community Meetings
Lectures
Workshops
Etc.
Contact us on Facebook to book our space today or inquire with Mark at markholygrounds@gmail.com
2.Where do presentations take place?
We offer our tranquil upper level patio, with the option of lighting a fire in our fireplace for any type of presentation! Fits 30 people comfortably and our stage is available for use if necessary.
3. What equipment do you offer for presentations?
One P.A. system with 4 channels
Two large speakers
One microphone with stand
Large screen projector (you must provide your own laptop)
Dry erase board
RENT OUR SPACE -
(Our patio is currently under renovations. Expected completion, Fall 2019.)
What began as the owner's humble patio space, is now available for all to enjoy. If you are looking to host a wedding, birthday, film/photo-shoot, or business/club meeting at Holy Grounds, please check out the information below:
Rental Availability
(Currently unavailable for rentals)
M-F - Private Rental (6:30a- 9p)
Saturdays (6p - 12a)
Sundays (10a - 12a)
Rental Includes:
Beautiful outdoor upper and lower patio with flowing fountain
Eating area with tables that seat up to 50
Fireplace
Stage
P.A. with speakers and mic hook up
Heat Lamps
Ask us about our business or club rental package! This may include :
Carafes of our delicious drinks

An assortment of savory pastries (for added charge)

Dry Erase Board

P.A. system

Projector and Screen
Book your next event here today!
Contact us on our Facebook Page, or email eddiholygrounds@gmail.com
"Art enables us to find ourselves and lose ourselves at the same time." - Thomas Merton
If you are interested in selling your wares or participating in one of our monthly artist receptions, please email our art curator, Eddi Ortiz at Eddiholygrounds@gmail.com
Holy Grounds is an excellent opportunity for local artists and crafters to display and sell their work. We are proud to offer a small, curated vendor wall featuring pottery, tile, cosmetics, jewelry, apparel and other local goods.
MONTHLY ARTIST RECEPTIONS
Our monthly artist receptions are an open call to local artist looking to showcase their work. Receptions are hosted every first Friday of the month and feature live music, treats and overall good vibes.
Monthly Artist Receptions:
January - TBA February - TBA
March - TBA April - TBA
May - TBA June - TBA
July - TBA August - TBA
September - TBA October - TBA
November - TBA December - TBA
Notable Artists and Crafters
Adriana Carranza and Alfonso Aceves - @KalliArte
Self taught artist couple, Alfonso Aceves and Adriana Carranza are Kalli Arte Collective from Boyle Heights.
"Kalli is our home. The foundation of our culture. It allows for our survival and protection. We must understand that the status of our bodies, homes, and community reflects the status of our spirits."
@KimHauCeramics on Instagram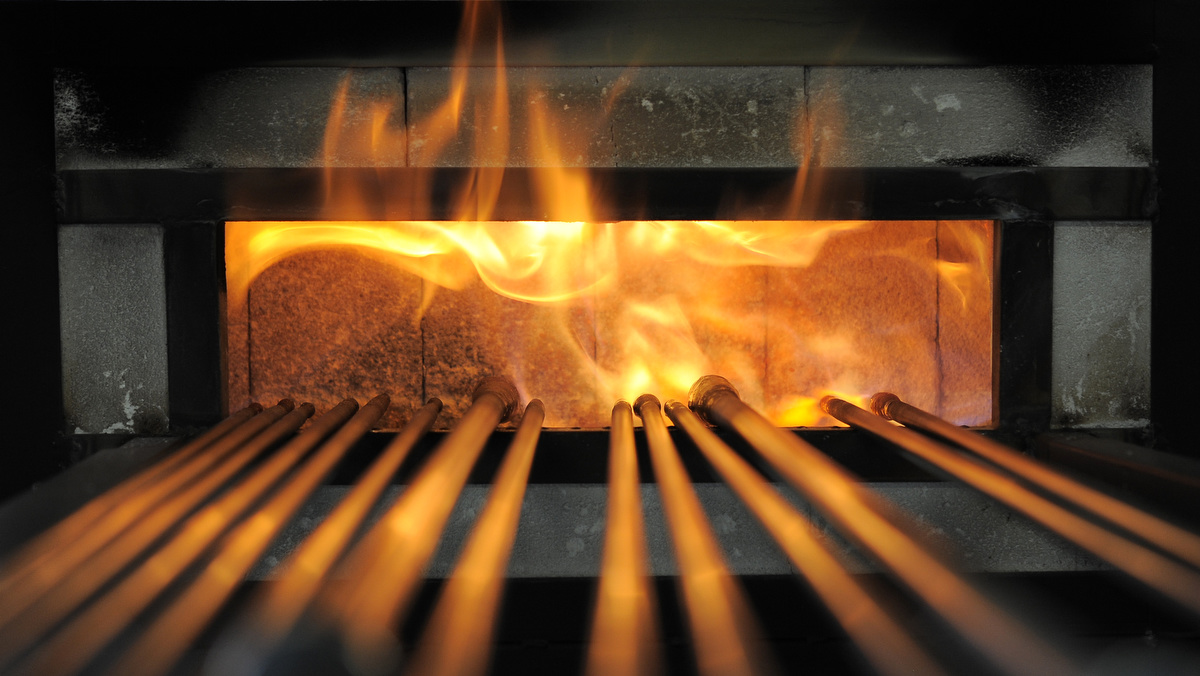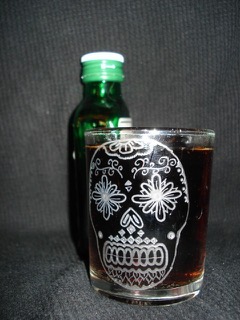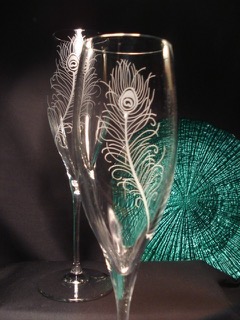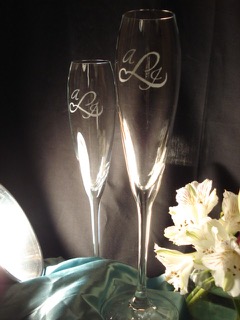 David alvarez - Shop Manager & Catering
A 3rd Generation Resident of University Hills In El Sereno, David was brought on board by Steve to further develop and embrace the nourishment aspect of our core values here at Holy Grounds. A visual artist in his own right, David is now pursuing a degree in Restaurant Management at LA Trade Tech with the ambition of ensuring the quality of our food and beverage. Experienced with an array of culinary skills, from cake decorating to home-made artisan pizza, he applies his creativity to affirm our beliefs of supporting: community, culture, and nourishment. His art can be appreciated on the Utility box on the corner of Marianna Ave. and Valley blvd. For vending and catering inquiries, please email David at davidholygrounds@gmail.com
eddi Ortiz - Art Curator
Aside from being a close professional and personal friend of the owner Steve for almost twenty years, Eddi is an accomplished block print and tin artist, having conducted art workshops at holy Grounds in the past. He is also a Parent and Community Engagement Coordinator at Para Los Niños as well as a soccer coach for underserved kids in downtown LA.
He also previously rented an apt. here at Holy Grounds for four years! Eddi's role and responsibilities will be curating our monthly themed shows, organizing our free community art workshops and maintaining relationships with our community artist vendors. To get in touch with Eddi for any art-related inquiries, please contact him at eddiholygrounds@gmail.com
mark alexzandr - Talent & Client Relations
An El Sereno/City Terrace/Boyle Heights native, Mark started his relationship with Holy Grounds as an outside consultant and comedy producer for Sleeping With Comedy, a local comedy group producing comedic entertainment on the East Side. Mark and Sleeping with Comedy celebrated their 2 year anniversary at Holy Grounds in March of 2017. Having Studied Graphic Design at LA Trade Tech and working in the Farmers Market community since 2012, Mark is dedicated to bringing a professional and approachable touch in regards to our Social Media and Stage Bookings. For Bookings and General Inquiries, please email Mark at markholygrounds@gmail.com
Steven boland - Owner/Foundation President
Steve studied Child Development at Pacific Oaks College and has worked in the non profit field for 26 years. His work eventually led him to become a Program Director at Para Los Ninos, helping underserved children and families in downtown Los Angeles. As an El Sereno resident of 10+ years, he served as the committee chair (Arts and Culture) on the neighborhood council for four years and was a major contributor to the creation of the popular Kite Festival and Day Of The Dead Art Walk.
Steve extended his lifelong career (Cosanti Foundation, LAUSD, Para Los Ninos) of community building to opening Holy Grounds Coffee and Tea in 2012.
His most recent venture: Obtaining his very own 501(c)(3) non-profit, The Holy Grounds Literacy Foundation which will help support our continued art & music programs along with a focus on literacy and education in our community.
He currently resides above the shop with dog Scamp and cat Winslow.